Past MPhil/PhD students
---
︎︎︎ Joni Zhu (2021)

---
︎︎︎ Fereshte Moosavi Jafari (2020)

---
︎︎︎ Vipash Purichanont (2020) Testimonial

---
︎︎︎ Theodor Ringborg (2020)

---
︎︎︎ María Bella (2019)
---
︎︎︎ Leire Vergara (2018) Testimonial

---
︎︎︎ Bassam El Baroni (2017, MENAC + Outset Fellow)

---
︎︎︎ Roopesh Sitharan (2017)

---
︎︎︎ Je Yoon Moon (2016)

---
︎︎︎ Elisa Rusca (2016-, Visual Cultures)

---
︎︎︎ Carolina Rito (2016)

---
︎︎︎ Joshua Simon (2016)

---
︎︎︎ Grant Watson (2016)Testimonial

---
︎︎︎ Cihat Arinc (2015)

---
︎︎︎ Ronny Hardliz (2015-2016, Associate Researcher)
---
︎︎︎ Doreen Mende (2015) Testimonial

---
︎︎︎ Anshuman Dasgupta (2014)Testimonial

---
︎︎︎ Ines Moreira (2014) Testimonial

---
︎︎︎ Soyoung Park (2011)

---
︎︎︎ Taru Elfving (2009)
---
︎︎︎ Bruno Verner (2022, Visiting Visual Cultures student)
---
︎︎︎ Damjan Kokalevski (ETH Zürich Affiliate)

---
︎︎︎ Nida Ghouse (FICA Fellow)

---
︎︎︎ Samia Henni (ETH, Zurich Fellow)

---
︎︎︎ Srajana Kaikini (FICA Fellow)

---
︎︎︎ Aneta Szylak

---
︎︎︎ Huiying Chen

---
︎︎︎ Janna Graham

---
Past MRes students
---
︎︎︎ Vaida Stepanovaite (2020)

---
︎︎︎ Mariam Atieh (2019)

---
Associate Lecturer at the University of the Arts, London: London College of Communication LCC, and London College of Fashion LCF

I found out about Goldsmiths while doing my postgraduate degree in fine art in 2004, and about the role the university played in supporting the young british artists during the late eighties. I also learned that the college encouraged interdisciplinary research and collective learning across different departments. That was 14 years ago, and I knew then that I wanted to be a student at Goldsmiths.

Today the dream became a reality – I'm doing an MRes in Curatorial/Knowledge at the Visual Cultures department. The whole experience has far exceeded my expectations. I'm amazed by the diversity of the modules, teaching strategies and especially the way that Goldsmiths commits to bringing people from all over the world, whether students or faculty. The Visual Cultures department is a very inclusive space. Our tutors encourage free thought, and the formulation of alternative approaches to knowledge production and critical thinking. We work and think in a collaborative environment that contributes to shaping scholars who are interested in working with the community. It is a pleasure to be part of this, as well as being in a friendly neighbourhood like New Cross, and London in general. I'm hoping to work in academic research and teaching after I graduate, and to potentially do a PhD at Goldsmiths. This is more than just a wish or a dream – it's a plan of action that the people of Goldsmiths foster and make possible.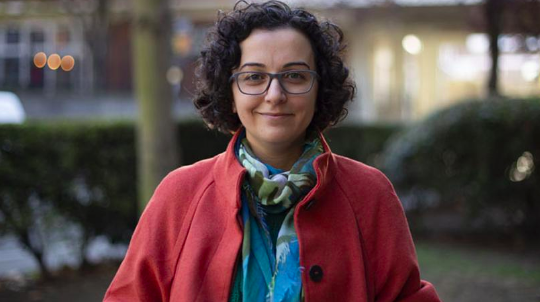 ---
︎︎︎ Silvia Caso (2019)

---
︎︎︎ Dennis Dizon (2019)

---
︎︎︎ Ainslie Roddick (2018)

---
︎︎︎ Miguel Amado (2016)

---
︎︎︎ Ryan Inouye (2016)

---
︎︎︎ Elvira Lamanna (2016)

---
︎︎︎ Claire Louise Staunton

---
︎︎︎ Elora Tescari

---
︎︎︎ Katerina Genidogan

---
︎︎︎ Mahan Moalemi (MOP Fellow)

---
︎︎︎ Meenakshi Thirukode (FICA Fellow)

---
︎︎︎ Nadia Christidi

---
︎︎︎ Lalthlan Chhuaha (FICA Fellow)
---