Advanced Practices

The 'Advanced Practices' program engages with recent developments in how 'research' is operating in creative practices. At once how 'research' expands artistic practices and transforms these into knowledge production, as well as conceiving radical new forms of making this knowledge manifest. 'Research' no longer operates in the background but enacts intricate new relations of form and content in much of contemporary culture. The MPhil/PhD and M.Res program in Advanced Practices at Goldsmiths, University of London thus responds to the growing importance of practice driven research within knowledge production, public exhibiting, cultural organising and living out contemporary conditions.

This graduate programme is geared towards advancing the grounds for different forms of practice, from artistic to infrastructural. While practice manifests differently, it always entails research and always contributes to knowledge. One of the goals of the program is to expand notions of 'practice' beyond forms of making or performing, to include theoretical practices as well as forms of social, cultural and organisational engagement.

As a post graduate research program we are committed to recognising subjects not previously explored academically, as well as to developing methodologies that provide new entry points into research and blur boundaries between practicing and theorising. This program will provide you with an opportunity for your own work to engage with the widening horizons of new practices. It will also enable you to invent methodologies, reframe urgencies, and reimagine the contexts for work.



Teaching and Supervision
---
The program involves 3 modalities; Seminars are taught six times a year, encouraging those working in the field to be able to maintain their work. The 3 modalities are: intensive seminars with both teaching and guest speakers that meet 6 times a year for 4 days, individual and group research supervision and a large scale and ambitious collective research project that spans 12-18 months. Participants can travel to the seminars 6 times a year and seminars are scheduled towards the end of the week when it is easier to get time off. Participants can also attend full time and benefit from courses, seminars and conferences taking place at the university. This is a practice-driven and research-based programme which can incorporate projects in progress, collaborations with organisations, and platforms. It can also be an opportunity to rethink the circulation and meaning of how/to whom work is communicated, and to put forms of transdisciplinarity and trans-operationality into practice. Participants are artists, performers, curators, organisers, researchers, and activists from across many fields.

To engage with new forms of knowledge and to develop research projects within these, we feel we need new vocabularies that capture the present moment of transdisciplinary, as well as speculative and propositional relations to knowing and to narrating. Some of the terms we have articulated are below and we expect many more to emerge in the coming years.

Concepts animating our work on the program:

---
Choreo politics
Anthropology as Cultural Critique
Cultural Metabolics
Curatorial Knowledges
The Exhibitionary Matrix
The Intrusions of Nature
Race and Digital Ecologies
Practice Epistemology
Fictioning and Ficto-Criticism
Spectral Infrastructures

The Goldsmiths Program in Advanced Practices is linked to the
European Forum for Advanced Practices
(funded by the COST.eu action) – this large scale European network has members from all 36 countries and addresses the new challenges of practice driven research.
The program is also linked to the work of the
.freethought collective
.
Visual Cultures Public Programme: Advanced Practices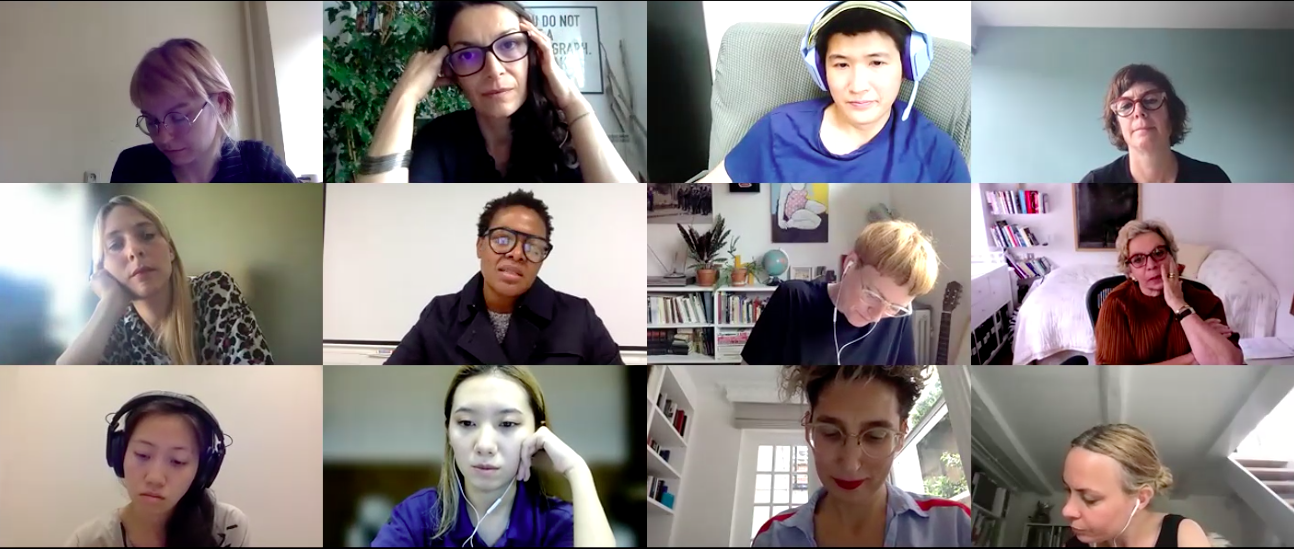 Prof. Irit Rogoff interview for Asymmetry scholarship
The Curatorial: A Philosophy of Curating
Ed. Jean-Paul Martinon. London: Bloomsbury Publishing, 2013
Anthology of writings on the curatorial by participants and guests of
the Curatorial/Knowledge programme (now Advanced Practices) department of Visual Cultures at Goldsmiths;
with preface by Irit Rogoff (Goldsmiths College, UK) and Jean-Paul Martinon (Goldsmiths College, UK)